일본에서 날개를 펼친 새
Named after Archaeopteryx, Arc'teryx represents the idea of accelerating evolution and driving human outdoor progression. Arc'teryx was founded by local climbers in 1989, with its headquarter and design center in North Vancouver, British Columbia (B.C.). The brand is designed for durable outdoor equipment, from clothing and footwear to backpacks, accessories and climbing gear, which are crafted with high-quality materials. Products are available in more than 2,400 retail stores worldwide, including over 160 brand stores.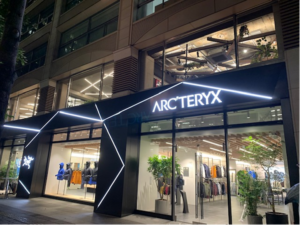 On October 7, 2022, Arc'teryx opened a new store in Tokyo's Marunouchi business district, which is one of Japan's most prestigious business districts. In addition to a full lineup of Arc'teryx products, a ReBIRD™ Service Counter, which is available in only five stores worldwide, has been installed in-store to enable personalized, face-to-face communication about Arc'teryx products and repairs. ReBIRD™ delivers the brand's commitment to circularity by care and repair, resell and upcycling; it is designed for the future, where nothing is left to waste.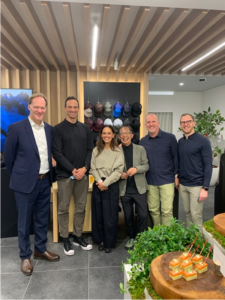 There were over 100 guests and media who attended the opening of the Marunouchi brand store, including the Ambassador of Canada to Japan, Ian McKay. Guests celebrated this exciting moment together by enjoying food and beverage refreshments from B.C., such as Parallel 49 craft beer, which is another B.C. company that has expanded globally.
With the opening of the Marunouchi store, this B.C. brand has now opened 13 Arc'teryx brand stores across Japan and remains focused on expanding to new markets in 2023. Arc'teryx's high performance outdoor equipment and the ReBIRD™ initiative reaffirm the vision for B.C.'s economic future: to create an innovative, sustainable and inclusive economy that works for everyone.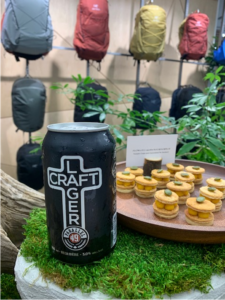 There are plenty of opportunities for a business to grow beyond the borders of Canada. According to the latest B.C. Trade report, compared to the first six months of 2021, B.C.'s export was up 31.4% in the same period of 2022, with the exported amount of $33.5 billion in merchandise. In today's worldwide marketplace, exporting and other international trade opportunities are important success factors for growth., Trade and Invest British Columbia has experts located in major trading communities around the world who are ready to assist. We are here to help your business grow sales, broaden opportunities and increase competitiveness. Learn more and follow us on Twitter and LinkedIn.