PressReader를 통한 비행
Today, we live in a world that is surrounded by technology: we wake up to an alarm on a smartwatch, enjoy a cup of hot coffee made automatically by a smart coffee machine, and turn on the lights by talking to a smart speaker. Digitalization is part of our lives. It is convenient to read news with a single click anytime, anywhere — and PressReader is the digital publication platform that can elevate your reading experience.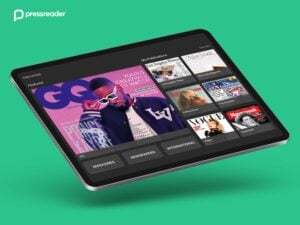 Founded in Vancouver, British Columbia (B.C.) in 1999, PressReader is the largest all-you-can-read digital newspaper and magazine platform in the world. The company has grown to over 500 employees worldwide, with offices in Ireland, the Philippines and the USA. The company works with publishers from some of the world's top newspapers, magazines and education publications, together with international business partners from 150 countries, to provide quality and trusted content. This reading platform offers more than 7,000 of the world's top publications as soon as they're available on shelves, in more than 70 languages from over 120 countries. Publications include: The Wall Street Journal, La Vanguardia, The Washington Post, Los Angeles Times, The Globe and Mail, The Guardian, Newsweek, Forbes, Le Figaro and Vanity Fair.
There are many ways to access PressReader—through a phone, a tablet or a computer. Readers can subscribe for unlimited access or receive the full experience sponsored by PressReader's brand partners from libraries and hotels to airlines and cruise lines, like British Airways, Air Canada, Marriott International, Fairmont Hotels, Seabourn Cruise Lines, Princeton University and the New York Public Library.
In August 2022, PressReader announced a new partnership with Vietnam Airlines. PressReader will be integrated into the Vietnam Airlines app, with the supported language in Vietnamese on the user interface.  Passengers will receive access 24 hours before their scheduled flight and another 24 hours upon landing. PressReader is continuing to build its connections in the ASEAN (Association of Southeast Asian Nations) region. B.C. Trade and Investment Representatives (TIRs) in the ASEAN have been working closely with PressReader and continue to support the company with introductions to regional airlines that are seeking digital content for their clients, as well as with market intelligence on opportunities related to digital media delivery to end-users in Southeast Asia. In the near future, the new way of reading reliable news will be broadly spread in this region.
PressReader's all-you-can-read service is expanding into countries around the world. Many B.C. businesses of all sizes and across all industry sectors can benefit from going global. Trade and Invest B.C.'s international experts provide services, resources and expertise for export-ready businesses to reach new markets. Click here to find out where our TIRs are located and how they can assist.