시작 버튼을 누르세요. B.C. 기반의 모바일 게임을 만나보세요.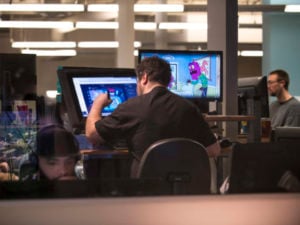 British Columbia (B.C.) has a thriving gaming ecosystem that is geared for console, social, and mobile games production. According to the Entertainment Software Association of Canada, the video game industry in Canada grows by 20% every year. While COVID-19 has affected traditional entertainment revenue streams such as cinemas and live concerts, it has given the digital media and entertainment industry a massive boost as more people stayed at home and focused their time on gaming. B.C. companies have found success in this market, and the two mobile games listed below have grown substantially in both downloads and popularity.
Hyper Hippo Entertainment has launched a new game: Dungeon Dwarves. This idle game is one of the first games to be available on Netflix, as the at-home entertainment giant enters the gaming industry. Players will command a group of Dwarven heroes as they collect gold and equipment found in dungeons to face a series of fun challenges, all in the name of treasure hunting. The dungeon crawler game will be launched in 15 languages in over 190 countries globally. Based in Kelowna, Hyper Hippo already has several hit mobile games under its belt and was deemed one of the "Best Places to Work" in 2021 by Gamesindustry.biz.
If you're one of the many who loves the popular TV show The Office—this game might intrigue you. East Side Games, a software company in the heart of Vancouver, has topped the download charts at the App Store and Google Play with a mobile game based on the show. Their game, The Office: Somehow We Manage, teleports players to Scranton Pennsylvania where they work and manage resources at Dunder Mifflin. The game features collectible Office characters and iconic moments in the show in a new animated style. The creators wish to extend the universe for television fans and have other mobile games based on TV hits like It's Always Sunny in Philadelphia and Trailer Park Boys. The B.C. company has been recognized as one of Canada's Top Small and Medium Employers, with top-up payments for maternity leaves and extended parental leaves, plus education subsidies for interested employees.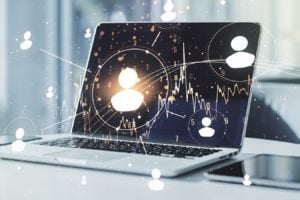 Gaming is a global language. Our trade representatives attend flagship tradeshows such as Pocket Gamer Connects in London. Trade and Invest BC's support at the global mobile gaming conference helps video game developers build their international profiles, make connections in Europe as well as around the world, and pursue exports and partnerships.
Mobile games have blossomed in popularity due to their easy access via smart phones and tablets, and B.C. has the talent pool and support to leverage its digital media growth. All of B.C.'s major educational institutions are engaged in digital media, providing comprehensive training and outstanding facilities. This means there is a steady stream of new graduates that join the sector every year. Interested in expanding into the gaming industry in B.C.? Check out our website page for entertainment and digital media for more market knowledge.