B.C.의 해양 기술 살펴보기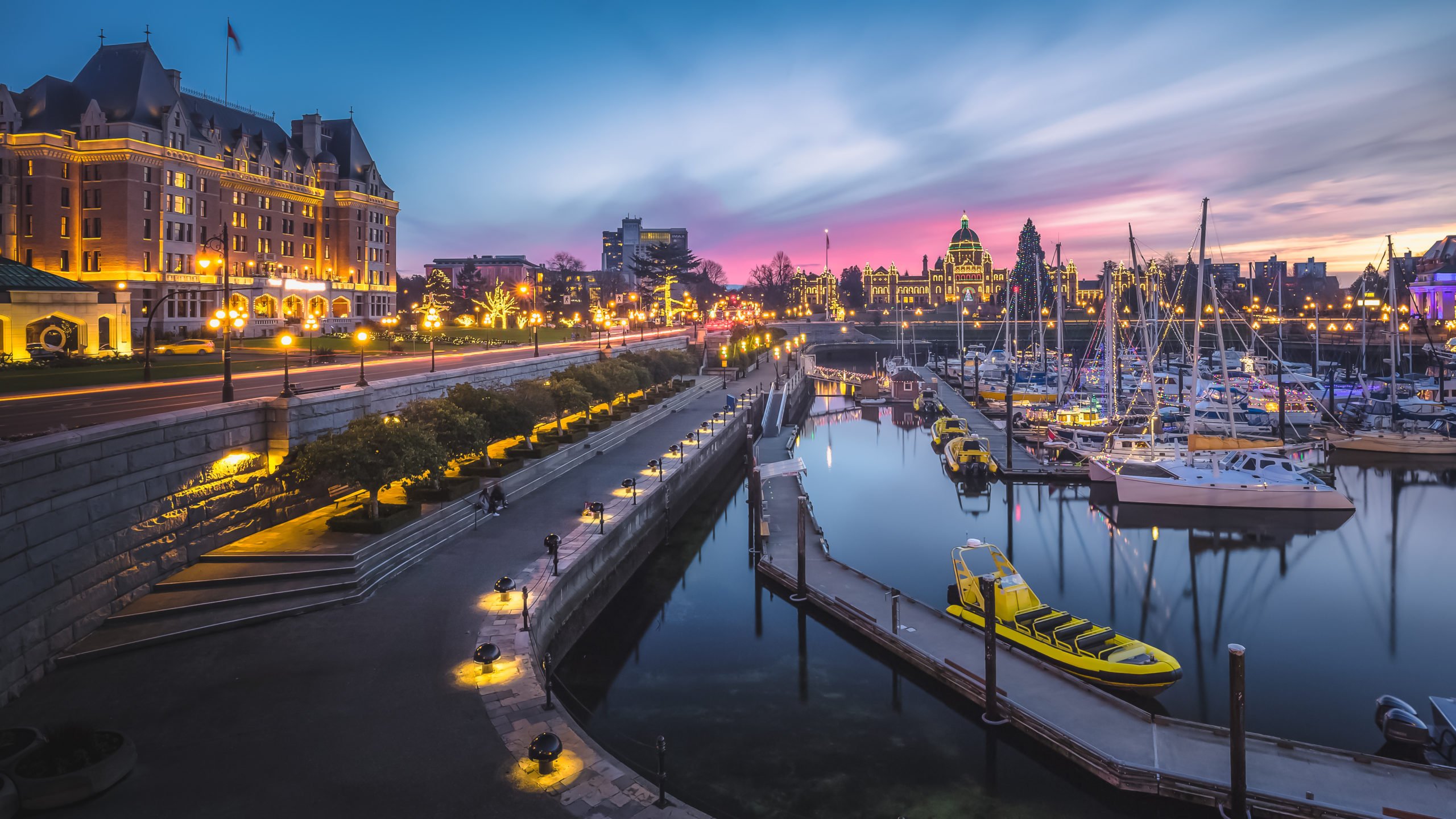 British Columbia (B.C.) is a prime location for marine industry companies to do business. With more than 25,000 kilometers of coastline and a strategic geographic location, it is no surprise that 1,000+ marine companies have established headquarters in British Columbia. Three B.C. based ocean tech companies with unique missions are creating a positive trajectory that organizations will follow in the future. See how these three companies, among others, are strengthening B.C.'s ocean tech sector.
Ocean Diagnostics
Based in Victoria, B.C., Ocean Diagnostics was created to provide researchers and everyday citizens with access to microplastic data. The company's mission involves diagnosing and protecting the planet from threats associated with plastic pollution. This is done using innovative technologies and effective partnerships. Ocean Diagnostics has formed a team of individuals that are breaking barriers and supporting those studying issues concerning ocean microplastics. In return, Ocean Diagnostics is achieving a positive global impact. In the past, their team has had the opportunity to collaborate with notable partners such as Alacrity Canada when discussing their company, technology and contributions to the blue economy during a podcast interview in 2020. Through a partnership with Environment and Climate Change Canada, Ocean Diagnostics executed a microplastic community project in Southern Vancouver Island. From May 2021 to November 2021, local volunteers used Ocean Diagnostics technologies to collect microplastic samples across ten different beaches. The samples were then sent to the Ocean Diagnostics lab for further analysis using their Saturna Imaging System and unique lab capabilities. Once the data has been analyzed, a national report will be released with information enabling many to better understand the threats of microplastic pollution and make well-informed decisions pertaining to the source, transportation and fate of microplastics in B.C.'s natural environment.
Open Ocean Robotics
Open Ocean Robotics is a Victoria, B.C., based company that specializes in solar powered and autonomously driven boats. Through the application of advanced technologies, Open Ocean Robotics is pursuing the idea of an Internet of Things for the sea and a digital ocean to better understand and protect natural resources. Being sustainably powered, the vessels can travel for months without pause and avoid risks associated with oil spills, greenhouse gas emissions and noise pollution. The vessels can also provide instant access to critical ocean information from anywhere, at any time. Examples of useful information includes data that supports the protection of at-risk marine species, assists in navigating vessels through more fuel-efficient routes, reducing and catching illegal fishing practices as well as developing a better understanding of the impact climate change poses on ocean health. In early 2021, Open Ocean Robotics was publicly recognized for its accomplishments during a highlight from Chek News. The company's founders had the opportunity to discuss its origin story as well as their goals in relation to ocean exploration. Additionally, in 2021 Open Ocean Robotics won the Industry Icon Award for Cleantech CEO at the BC Cleantech Awards. The annual recognition was created to celebrate those involved in B.C.'s cleantech industry and to highlight the work of notable companies in the sector.
Seaspan Shipyards
Seaspan Shipyards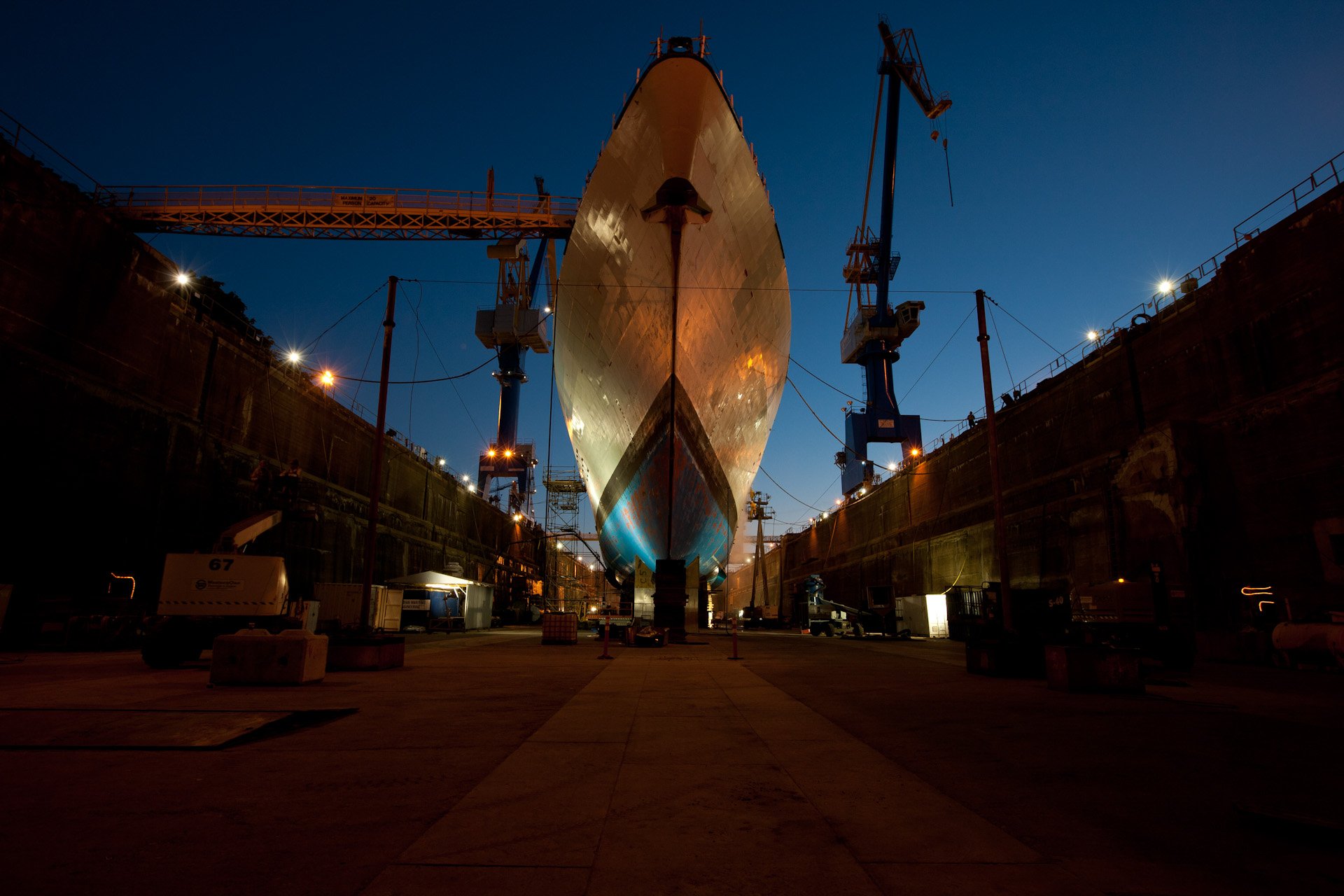 was founded in Vancouver, B.C. and has sustained operations for over 100 years. Seaspan's operations include those of Vancouver Shipyards, Vancouver Drydock and Victoria Shipyards. Their services include the construction, maintenance, refurbishment and repair of naval, research and commercial vessels. Some examples include submarines, cruise ships and other deep-sea vessels. In addition to its range of facilities, Seaspan regularly re-invests into the B.C. business community through different initiatives. In August 2021, Seaspan announced their collaboration with BC Tech to support the association's Digital Lift Internship  – a program helping individuals obtain tech careers in various industries. The partnership is a three-year, $75,000 investment aimed at growing and diversifying B.C.'s tech talent to meet the rising demand for these skills in related industries. Further, Seaspan was recognized as a finalist in two 2022 Technology Impact awards. The 2022 Winners will be announced at the Technology Impact Awards Gala this fall, in October. Seaspan has also made significant contributions to B.C. educational institutions. In May 2021, Seaspan, alongside the Dennis Phyllis Washington Foundation, granted $450,000 to BCIT and $444,000 to Camosun College to fund important initiatives such as the improvement of educational opportunities, programs and technologies. In June 2022, Seaspan donated specialized materials to Camosun College's trades programs that will support students' learning experiences and prepare them for career opportunities in the fields of pipe trades, welding and sheet metal. B.C.'s ocean tech sector is growing and evolving with the development of new technologies and protocols. These three companies represent some of the exciting and supportive projects currently underway in British Columbia.
Curious about B.C.'s ocean tech sector? For regular updates on ocean tech advancements in B.C., follow us on Twitter and LinkedIn.